The prizes for the CC-2021 have been produced in Mario Aceto's workshop: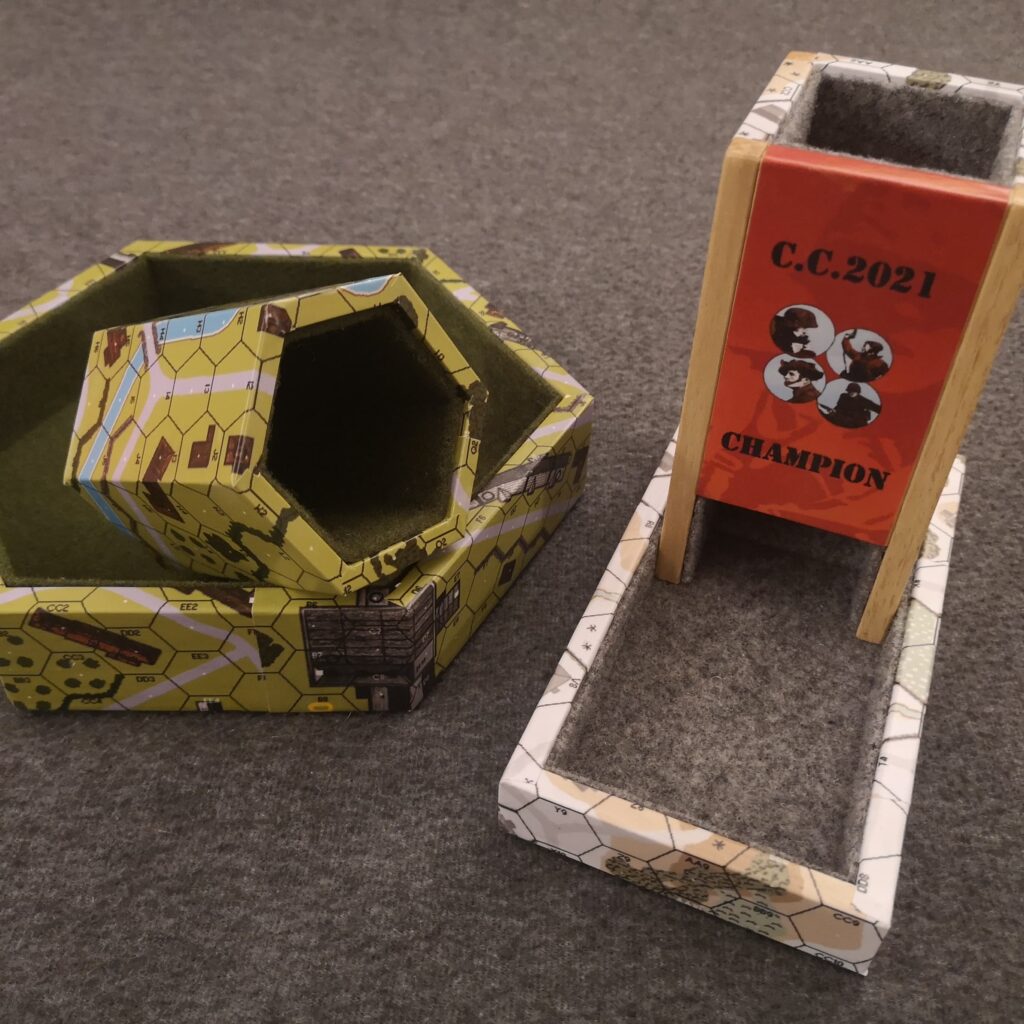 The champion Tron Ljødal is awarded a specially designed dice tower. I have two similar dice towers myself and are very happy with them. The prize is in the mail!
Mario also sponsored the price for Fair Play/Nice opponent, a very nice dice cup/tray. It is awarded to Mikko Lukkari, a worthy winner among many good nominations from the participants. Thanks Mario, and hope to see many of your towers in the next tournament I attend!