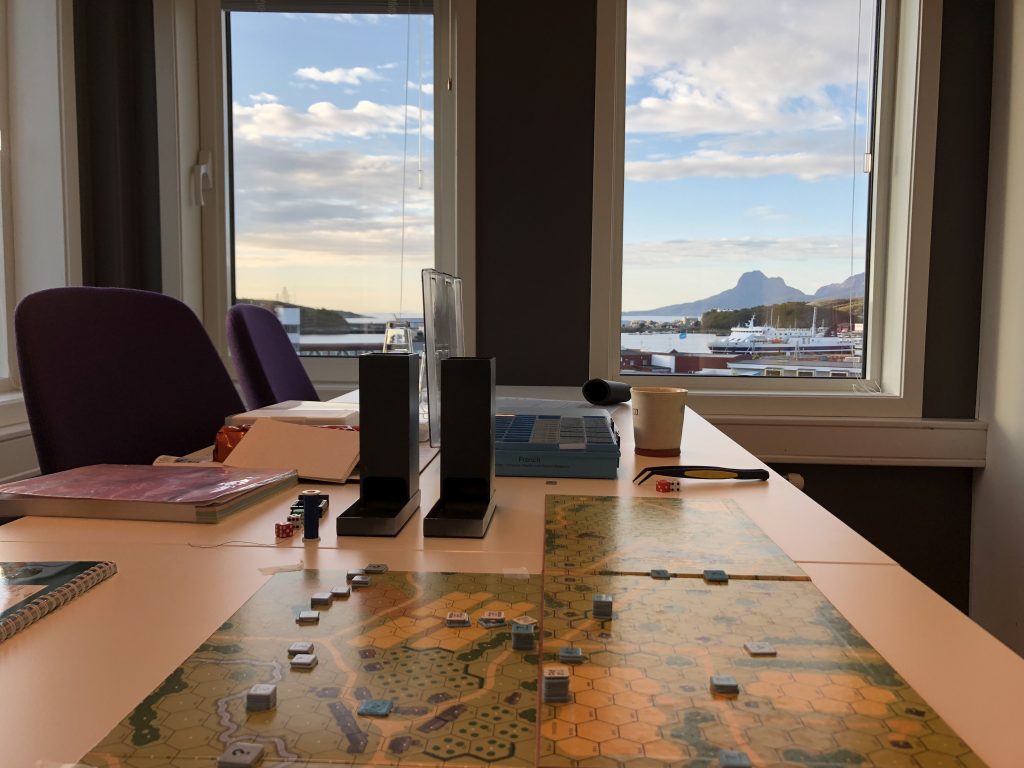 When and where:
Bodø, Norway: https://en.wikipedia.org/wiki/Bodø
Friday 24th of January @ 17:00 – Sunday 26th of January 2020 @ 14:00.
The venue will be in Bodø center, in the Salmon Center (Sjøgata 21).
To be announced: Information about specific room, and how to access the room
Preprogram
All tournament participants are invited to an exclusive guided tour of The Norwegian Aviation Museum (https://www.luftfartsmuseum.no/) Friday at 14:00. Our guide will be Curator Karl L. Kleve. We meet at the museum parking lot at 13:45.
Friendly gaming:
We will happily try to arrange friendly gaming on Thursday and Friday. Let us know in advance and we will see what can be done.
Costs:
We have no entry fees for this tournament for visiting players.
How to register:
Send an email – see contact information.